My beloved husband Joey passed away on July 19, 2011 after a seven month battle with cancer, which spread throughout his body with lightning speed. God was merciful and took him quickly, to minimize his suffering.

Thank you for your prayers and condolences...

I will miss him forever.
Once I get my proverbial 'shit' together, I'll update my web site.
Barbara-Ann
a.k.a. CelluliteQueen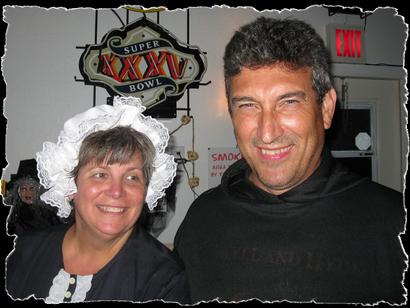 Me and Joey at our Horror-Ween Party on October 30, 2010. I was 'Betsy Ross' and he was 'Scream'
Halloween 2010
US on New Year's Eve 2010 - 2011
Joey and I on Daytona Beach, Valentines Day 2011
Please click on WELCOME in the green column to the left to enter this web site.